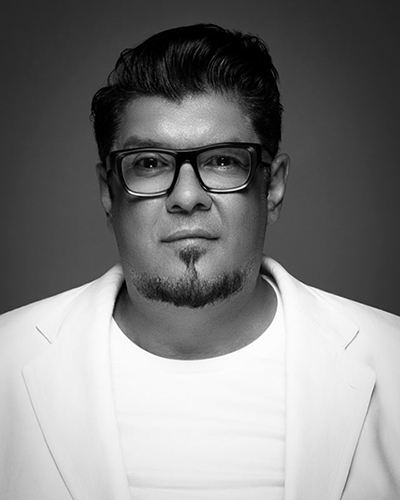 Meet George Alderete, aka @colorboygeo!
George is a Master Haircolorist, an award-winning Global Hair Color educator, and a Celebrity Colorist. Add his role as the Creative Color Ambassador for Keune Haircosmetics North America; his editorial and Television contributions. Including Vogue, Self, Marie Claire, InStyle, The Hills, and The Tyra Banks Show, and you have just a glimpse into George's contribution to the Beauty Biz.
Known to inspire his peers with his unique approach to the artistry of hair color. His ability to share the process of creating beautiful, multidimensional color with easily understood methods, has made him an industry favorite throughout the globe. His style of facilitating is engaging, informative, and enrolls everyone around him. As an owner of many successful salons, he understands the struggle that hairdressers face attaining their goals and being successful Behind The Chair. George continues to mentor, influence, and inspire the development of stylists; he is down to earth and relatable, his coaching and nurturing style motivates others to achieve their potential, stretching their imaginations to manifest their goals.
George is a NAHA winner, and four-time finalist; Awarded the BangStyle Supreme Artist of the year in 2018, he is consistently named one of the top colorists throughout the world by numerous media outlets.