George Alderete
Master Haircolorist
George is a Master Haircolorist, an award-winning Global Hair Color educator, and a Celebrity Colorist. Add his role as the Creative Color Ambassador for Keune Haircosmetics North America; his editorial and Television contributions. Including Vogue, Self, Marie Claire, InStyle, The Hills, and The Tyra Banks Show, and you have just a glimpse into George's contribution to the Beauty Biz.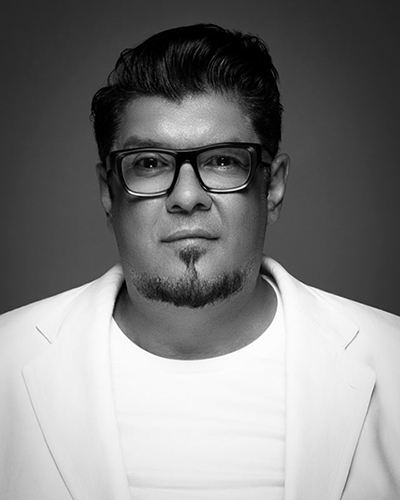 GEORGE ALDERETE
MASTER HAIRCOLORIST / GLOBAL EDUCATOR
ATLANTA
Renowned Color Artist George Alderete is driven by a life long fascination to uncover and decode the mysteries of various hair color processes. Attune throughout the day and throughout the seasons, he seeks to capture those defining qualities of light reflection that defines color!
"ALL OF MY WORK IS BASED ON THE IDEA THAT HAIR COLOR IS SEXY AND BEAUTIFUL. WITH THAT IN MIND, I LOVE TO CREATE VISUAL TEXTURE WITH COLOR: ACHEIVED BY PRECISELY PLACING DIMENSION AND CONTOUR IN MY COLOR PROCESS."
George Alderete
Connect & Create
Learn along with George through creative Live Sessions and workshops